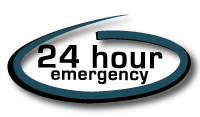 If you have an emergency and need to replace your glass in your home, shop and/or office All Glass can help.
Go direct to the expert installing glazier at All Glass for service whatever glass needs replacing because we can assist you 24/7.
All Glass offers an 24/7 Emergency Glass Replacement to secure your property and give you peace of mind.
Call 0266 857 200 and you will be diverted to the emergency mobile number if you call after normal work hours.
Be advised that there is an additional 'after-hours call-out fee'.